FREQUENTLY BARKED QUESTIONS
ELIGIBILITY
The Bone Adventure admits both dogs and puppies, with seperate sections for small, old, or young dogs. There is a formal temperament testing process to evaluate the dog's suitability for a cage free environment. All dogs are required to be spayed or neutered (over 6 months of age) and they must be current on vaccinations for DHLLP, Bordatella, and Rabies. Bordetella vaccination required every 6 months, Fecal Testing for Giardia Elisa and Ova & Parasites required every 6 months.Puppies over the age of 3 months are welcome with proof of vaccinations. Our staff is trained to look for signs of aggressive or problematic behaviors during the temperament test and we will not allow a dog back if we feel that our current dogs or staff members are at risk. Thank you for your understanding.
Please check with your vet to make sure your dog is up to date on all vaccines:
Bordetella (The Bone Adventure requires every 6 months)
DHLPP (One year or three year)
Rabies (One year or three year)
Ova and Parasite Test, plus Giardia ELISA Test (Bring a poop sample to your vet) (The Bone Adventure require every 6 months)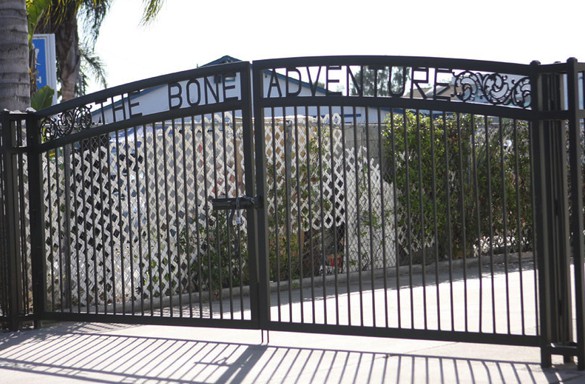 Bone Home (1629 Superior, Costa Mesa) is the ideal location for older dogs, puppies, and dogs that need that extra bit of help to build up their socialization skills (you could call it the "high school" level of socialization). With a more mellow and home-like environment, Bone Home offers the perfect balance of play and relaxation for your dog and is excellent for long term boarding stays.
The Bone Backyard (2700 Bristol, Costa Mesa) is better for extremely socialized dogs, dogs who love to swim, and dogs who need that extra bit of running stimulation ("university" level of socialization)!