FREQUENTLY BARKED QUESTIONS
DAYCARE INFORMATION
Q: Do I need to make a reservation for daycare?
A: Not at this point. However, if you would like your dog groomed while they are here or would like them to stay overnight, we do want you to call to make sure we have space available!
Q: Do I need to sign my dog in each day?
A: No! You only need to sign your dog in if you plan on leaving them for a 1/2 day.  If you plan on leaving them for a full day we will take care of signing your dog in.
Q: How long is the wait to drop off my dog in the morning or pickup in the evening?
A: It depends!  Oftentimes there is no wait and you will be in and out in a minute.  However, there are peak pickup and dropoff times when you may have to wait a few minutes. If your dog likes to play in the pool they may be wet at the end of the day and need to be dried off.  If you know you'll be in a hurry, feel free to call ahead so we can get you pup ready for you!
Click any of the choices below for more usefull information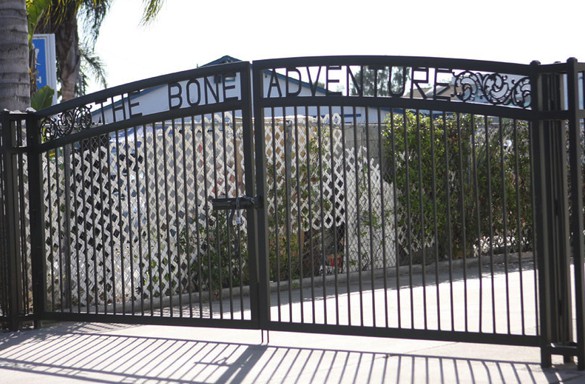 Bone Home (1629 Superior, Costa Mesa) is the ideal location for older dogs, puppies, and dogs that need that extra bit of help to build up their socialization skills (you could call it the "high school" level of socialization). With a more mellow and home-like environment, Bone Home offers the perfect balance of play and relaxation for your dog and is excellent for long term boarding stays.
The Bone Backyard (2700 Bristol, Costa Mesa) is better for extremely socialized dogs, dogs who love to swim, and dogs who need that extra bit of running stimulation ("university" level of socialization)!